O' Christmas Tree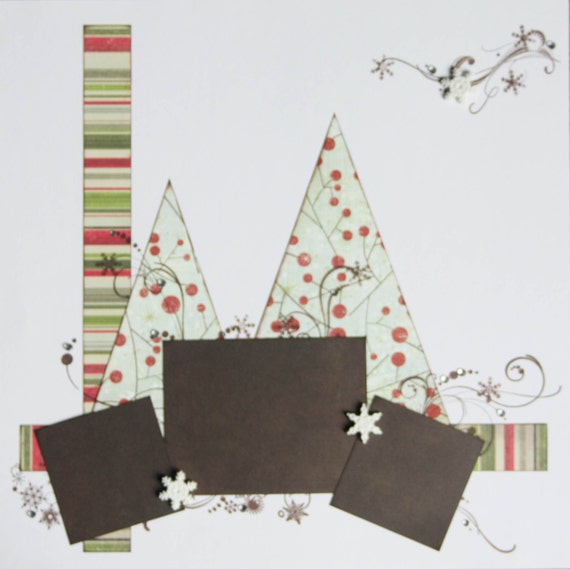 Hello everyone. I hope everyone is having a wonderful short work week, and enjoying the process of getting ready for the upcoming holiday. What are your traditions? What do you do for Thanksgiving? Do you go to see family, friends or do you entertain at your own home?
We are blessed enough to not have to cook on Thanksgiving! My mother in law does the honor and she is a great cook. We bring dessert or sides, appetizers or rolls, or whatever she wants us to bring but we don't have to cook until Christmas. Phew!
About the layout, this is one that I did before. I used a different color scheme, but I wanted to try it again with different papers and see what I think. I don't think I went different enough for my liking. I do like it, it just needs pictures I think.
But this one is for sale. So I will not be adding pictures to it. Hopefully it will go to a good home.
Thank you for viewing my blog today.
I hope you have a wonderful week and a